The Team - Ideal Travel Creations
More than team, we are a family and Ideal Travel Creations is our Passion
Ideal Travel Creations is a family business managed and owned by Husband and wife, Bikee and Trishna.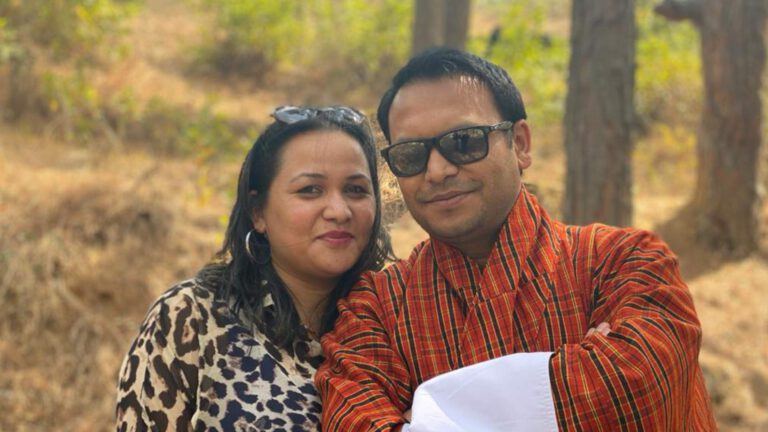 Mr. Bikee has been in the Bhutan Tourism industry since the year 2006. After his studies, he started his career in the Bhutan Tourism industry and has worked with many Travel Companies in Bhutan. He has traveled extensively in Bhutan and knows each and every corner of Bhutan. He can plan holidays with perfection. His work has impressed many travelers and agents abroad. Question him and he has an answer; ask him and it is arranged. Besides management and finaance, he specializes in organizing and creating creative and unique tours, treks, and holidays in Bhutan and is the key person behind Ideal Travel creations. He is known for his creativity and is also passionate about different kinds of music.
Ms. Trishna Rasaily comes from Educational Background. She worked in various schools in Bhutan and India before the establishment of Ideal travel Creations. Working in different places has given her a good knowledge of the places and also got ample opportunity to travel around these two countries. She was the head of department when is school and is a very good administrator and has very good Public relations. Apart from managing the day to day activities of the organization she specializes in the following: 
Student Educational Tour: Being in schools for a period of around 9 years, she understands the need of the students of the 21st Century and a perfect Student Educational Tour in Bhutan. She also has good rapport with the schools and educational organization in Bhutan and has herself led many student tours around Bhutan.

Women Travel: Ms. Trishna Rasaily is a sister, a wife, a teacher, a manager, a mother, a daughter and many more. She has played most of the roles of a woman in Bhutan. Being a woman herself, she knows the inclusions in a women travel and creates such tours that would come in line with the requirements of a woman. Ms. Trishna Rasaily accompanies some of the Women Tours organized by Ideal Travel Creations.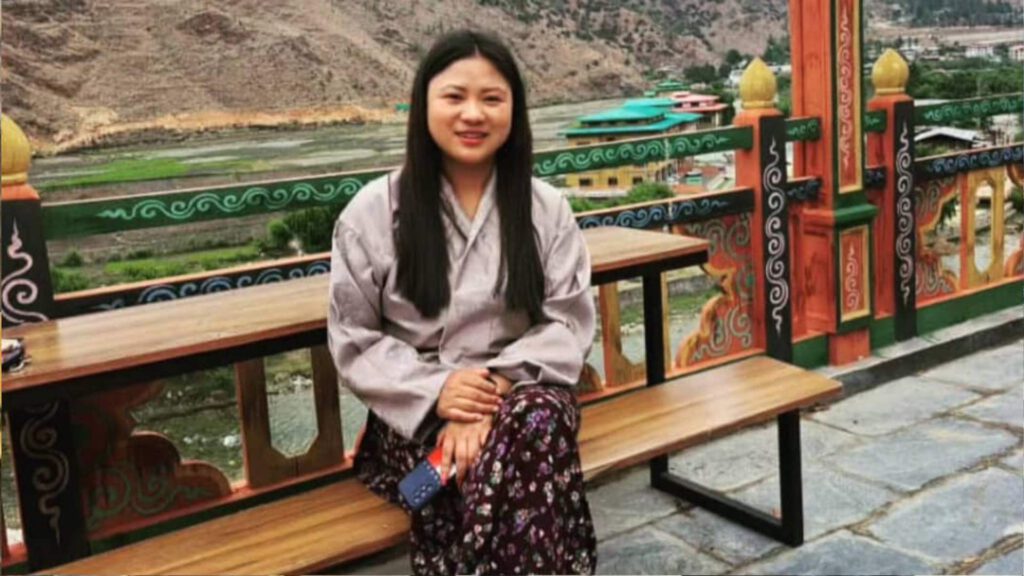 Manager - Tours & Operations
Nidup Dema joined us in 2015 as operations assistant. She is one of the oldest team members. She is now promoted as the Manager or Tours and Operations. She gives life to the travel plans and programs. She allocates vehicles and guides, processes the visa and permits. She keeps track of each individual traveler and groups on daily basis and ensures every traveler have a perfect holiday in Bhutan without any hindrances. She hails from Eastern Bhutan and is a fast learner.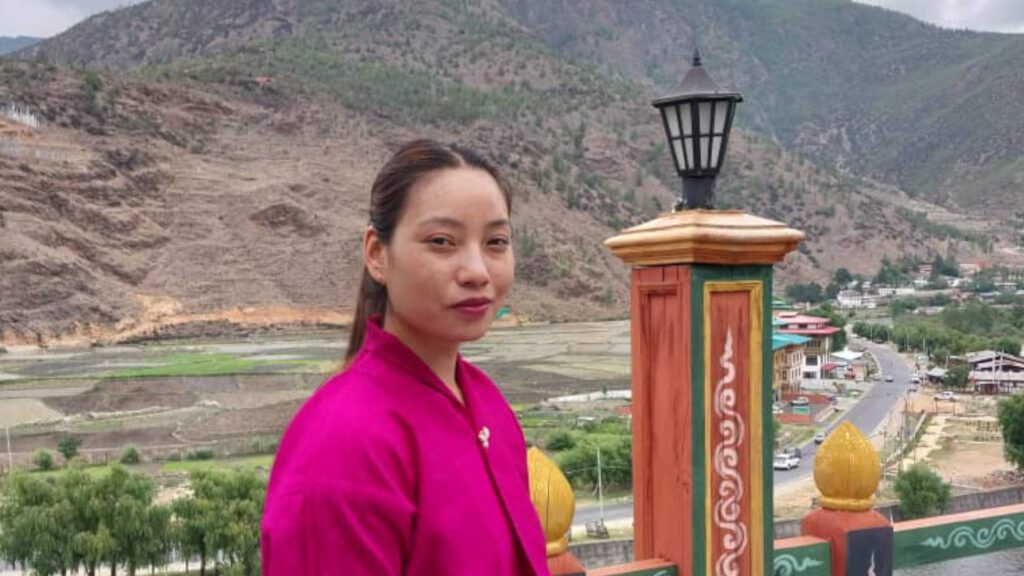 Bina joined the Ideal Travel Creations team together with the other Reservation Associates as the time required the company to be well equipped to handle further increase in the number of guests we handled every year.   She was also a fresh high school graduate when she joined us in 2017. She served the company as a trainee before becoming a permanent employee. During the Pandemic the office was closed and all the staffs were sent on leave. When the office resumed in September 2022, she was the only one to rejoin us from Reservations department and now heads the department as the Reservations Manager.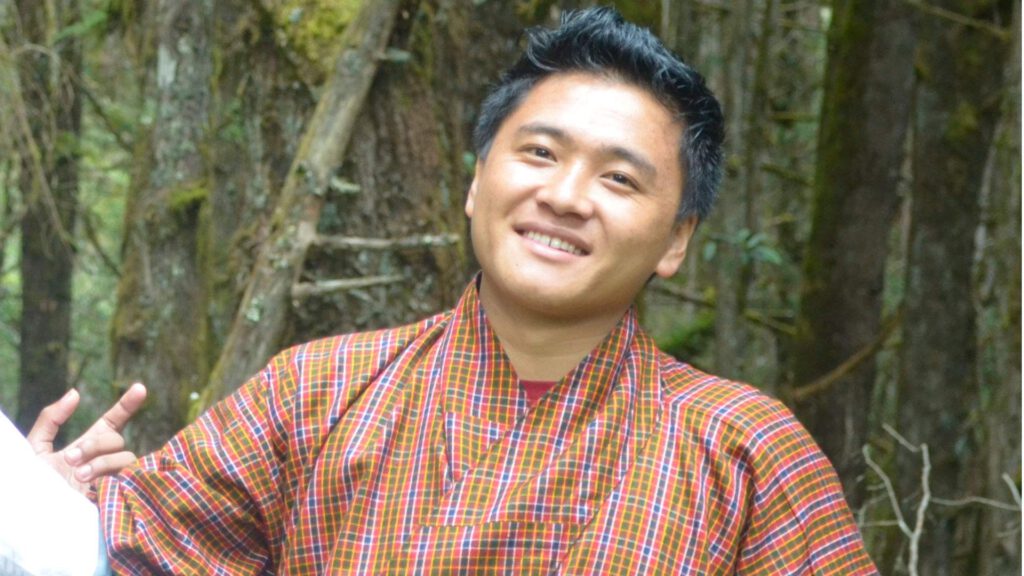 Dawa Gyeltshen joined our company as an intern in 2017. His capabilities, enthusiasm and dedication towards his work made him a permanent employee in our company, Prior to pandemic he used to to assist in the daily financial requirements of the company. Now he heads the finance department. In addition, he is also talented in traditional Bhutanese music. He can sing, dance and also play dramyin (traditional Bhutanese guitar).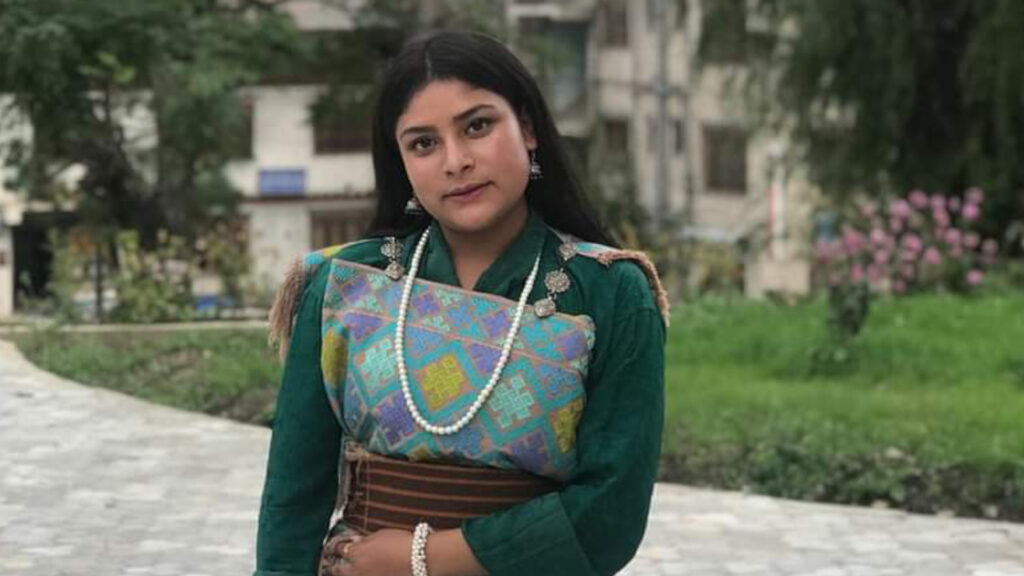 Associate - Tours & Operations
Sharda hails from Samdrupjongkhar (Southeast Bhutan). She has recently joined us in May 2023. She studied in Kasadrapchhu Middle secondary school and completed class XII Motithang Higher Secondary School in Thimphu. Despite coming from southeast Bhutan, she lived in Thimphu since childhood as her parents worked in Thimphu. She assists Nidup Dema in tours and operations and we are happy to have her.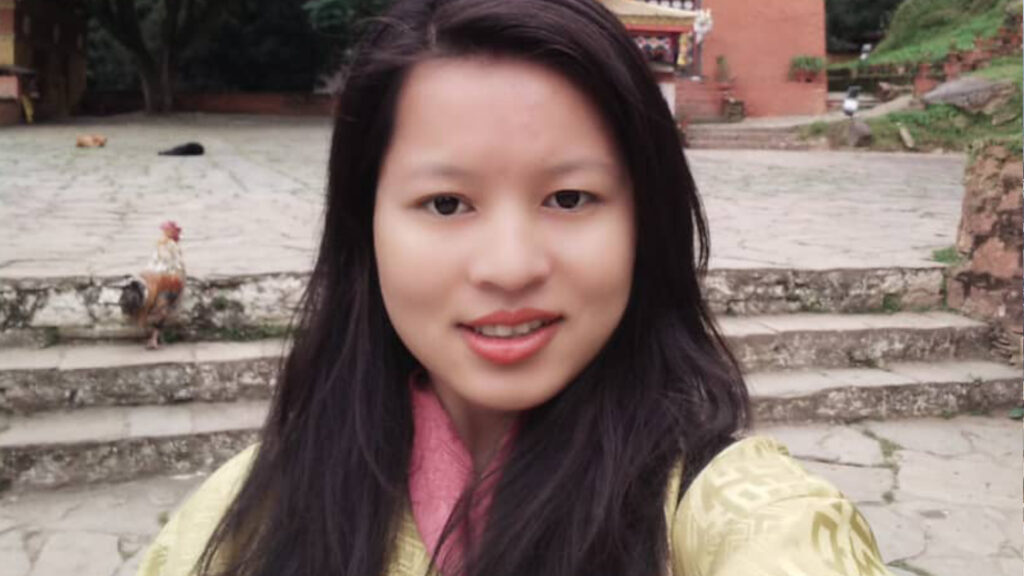 She is the most important person in our office. She completed he schooling from Nobding Higher Secondary school and was a housewife for quite sometime till she joined us as office assistant in May 2023. She is a harworking and humble.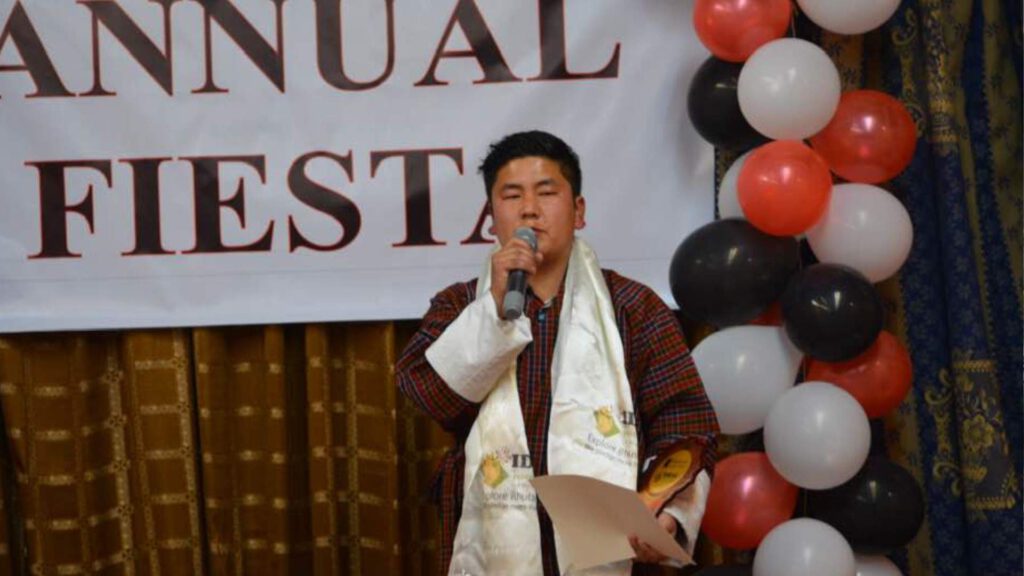 Tshering Dorji was trained as a Guide by the Tourism Council of Bhutan in the year 2012. He started his career as a Government employee, however his love for travel made him resign and train himself as a guide. After graduating as a guide he has been working with us since our establishment in the year 2012 and now leads our groups from different parts of the world. He is the senior most guide in Ideal Travel Creations and the most experienced one.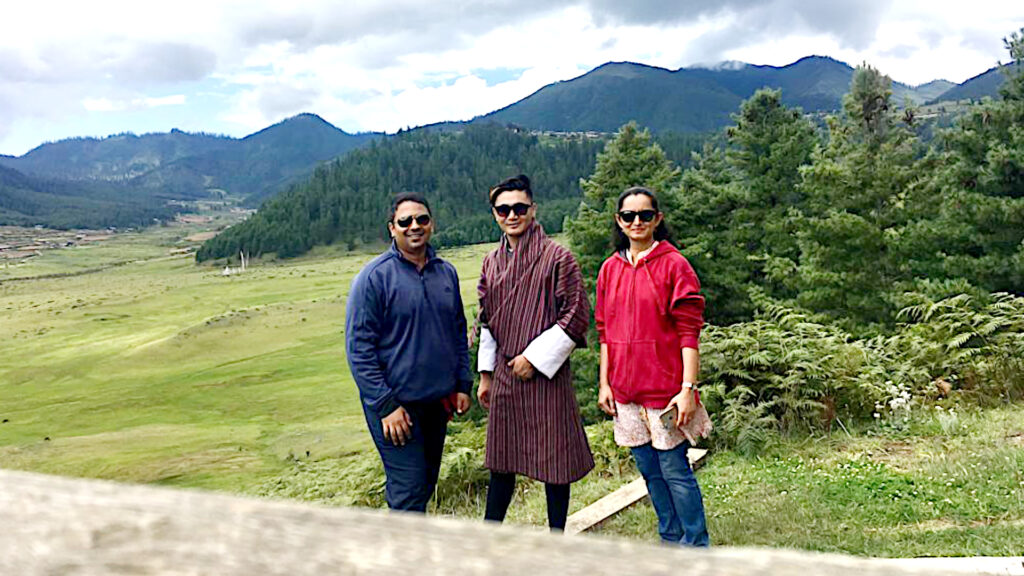 Pema Thinley is a certified English Speaking Cultural Guide certified and trained by the Tourism Council of Bhutan. He specializes in cultural tours in Bhutan and has been working with us since the year 2017. He is passionate of his job of traveling and guiding tourists from all over the world and has always made us proud of every feedback we get about him.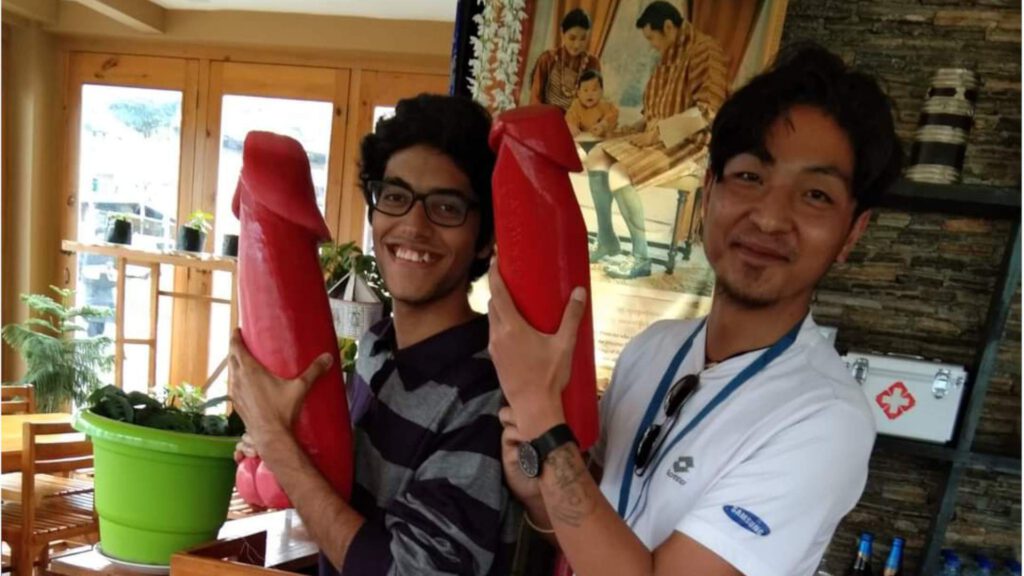 Chencho Dorji passed out as a certified guide from Institute of professional studies, Thimphu in the year 2016. Since then he has been working with us. During the Pandemic he has also done a birding certificate course initiated by the Tourism Council of Bhutan. In addition he did an advance guide course initiated by Dessup Skilling Program.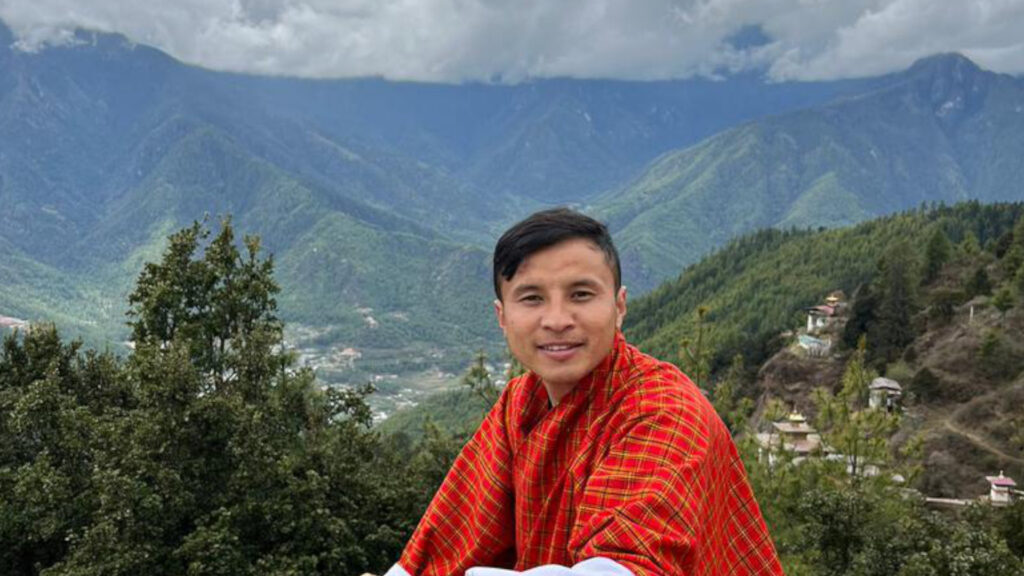 Lachhuman is a certified English Speaking Cultural guide and hes been working with us since 2017. He is from Tsirang and did his schooling in Wangdue Phodrang. He is fluent in English and has a very good communication skills. In addition he has a deep knowledge of Bhutan's culture, history, and landmarks. His customer service and hospitality skills are outstanding and has ensured that our guests have the most beautiful times in Bhutan.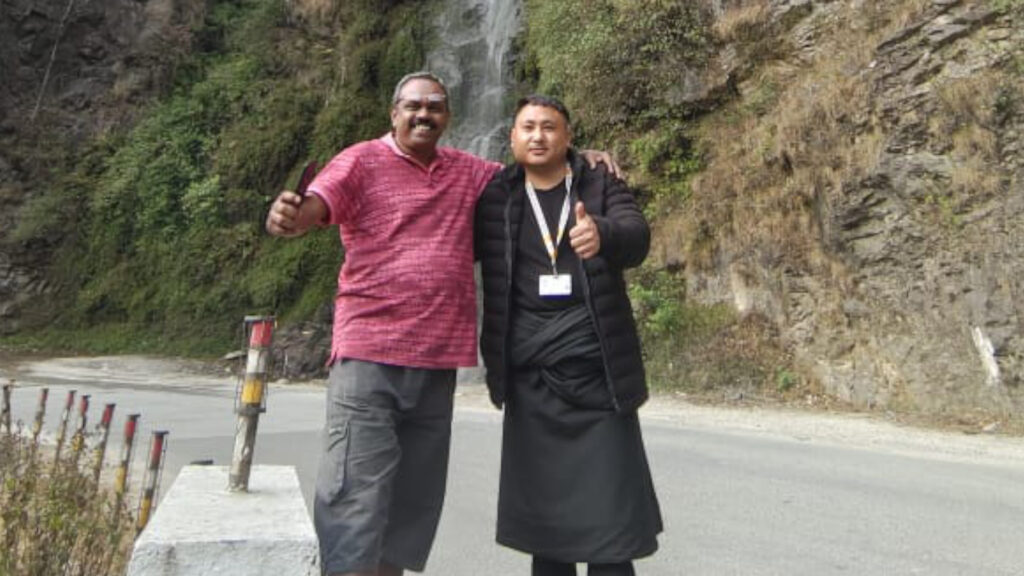 Tenzin Wangchuk is from Thimphu dzongkhag and has been working with us since 2017. He is a certified English speaking guide and exceptionally knowledgeable about Bhutan. Since 2017 he has led many tourist groups from different parts of the world and has always been sucessful to ensure that the guests leave Bhutan with beautiful memories and experiences.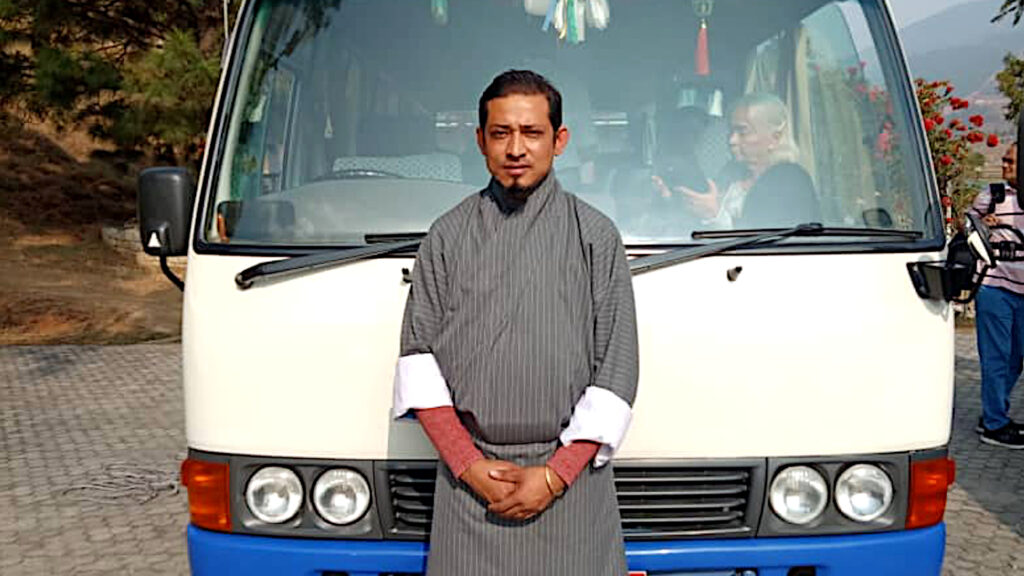 Narayan Gazmer started his career as a driver in the early 2000's. He was driving a Taxi then. He then left driving Taxi and started driving Coaster bus on freelance basis till he joined us as a permanent driver in 2018. He is a soft spoken and humble person. His driving skills and knowledge of the roads in Bhutan is praise worthy.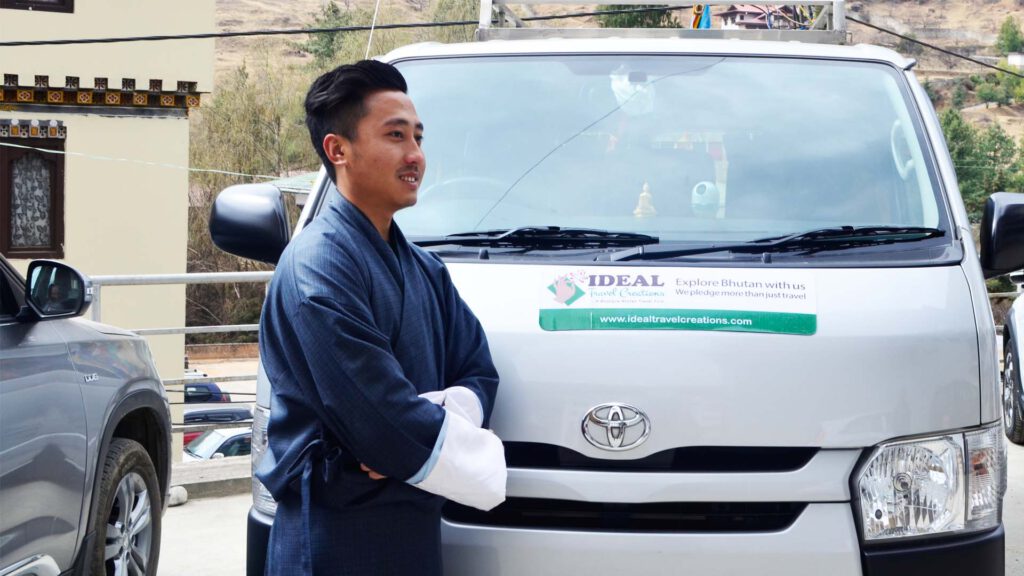 Karma Tenzin joined us in September 2017. Before joining us he had been driving in another tourism company. He has very good skills in driving. His very good skills in driving and good knowledge of vehicles makes him the driver in our company. Having been around with many tourist groups, he also has very good knowledge of the Tourism in Bhutan.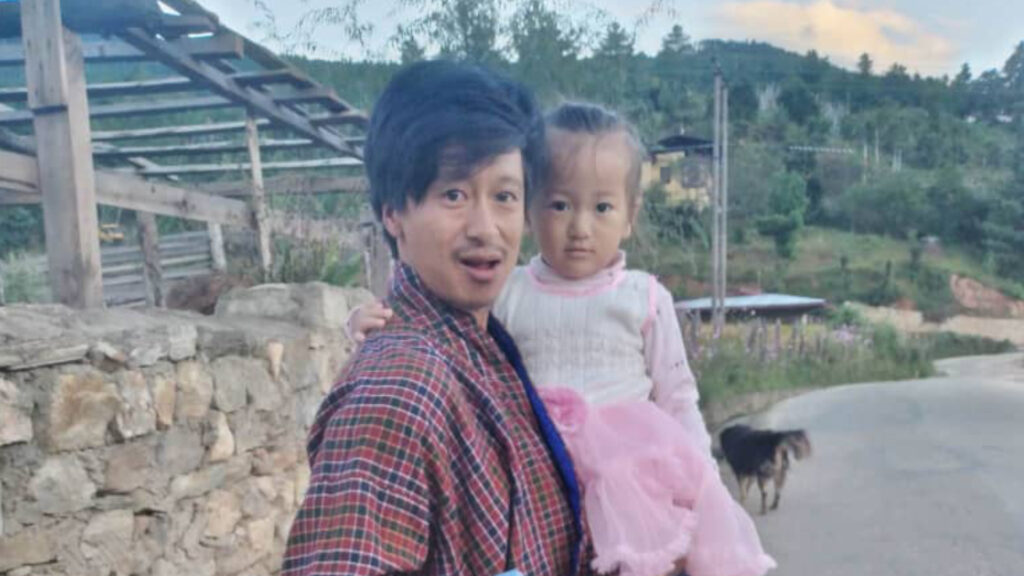 Jambay Gyeltshen  joined us recently in January 2023. Before joining us he was driving a coaster bus for a government organisation in Bumthang. he had to resign from his previous job as his family was stationed in Paro and there were no possibilities to shift his family to Bumthang. He drives one of our coaster bus and has proved to be a very good driver. Till date all our tourists groups have given positive feedbacks about him. He is originally from Zhemgang, which is among the least visited places in Bhutan.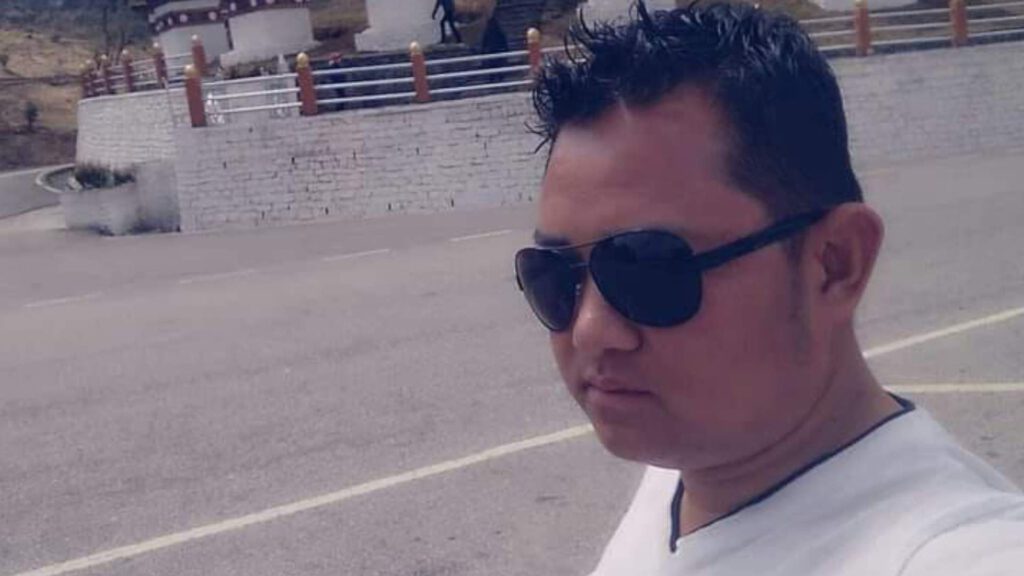 Jit hails from Tsirang Dzongkhang and has been driving in tourism industry for around 10 years. He joined us in October 2022, as soon as tourism resumed in Bhutan. With around 10 years of experience as a tourism driver, he has a very good knowledge about the roads in Bhutan and understands our guests needs well. Till now all our guests have been happy with his driving skill as well as his comfortable nature.
More about Ideal Travel Creations
Explore Bhutan with us, we pledge more than just travel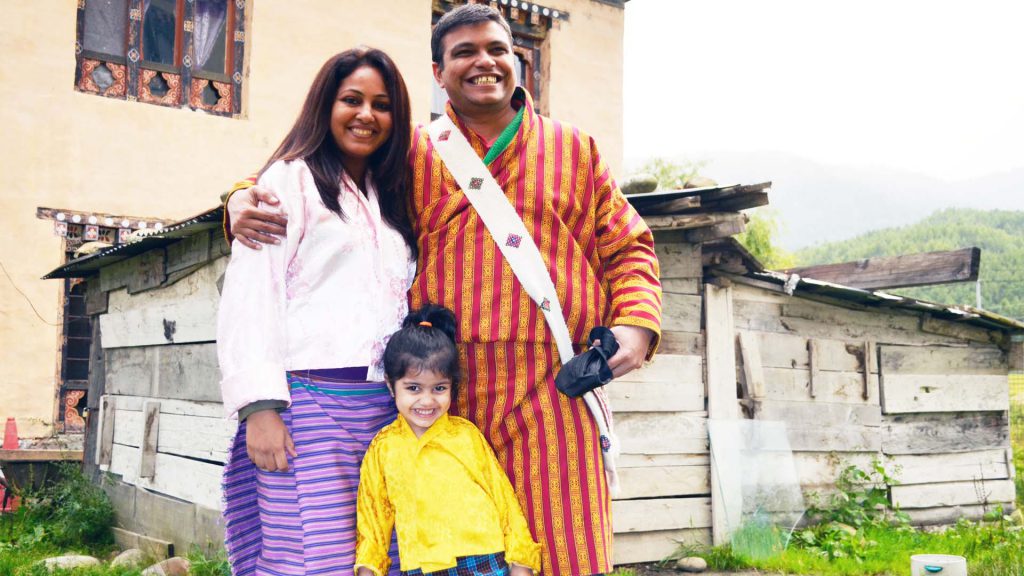 Why Ideal Travel Creations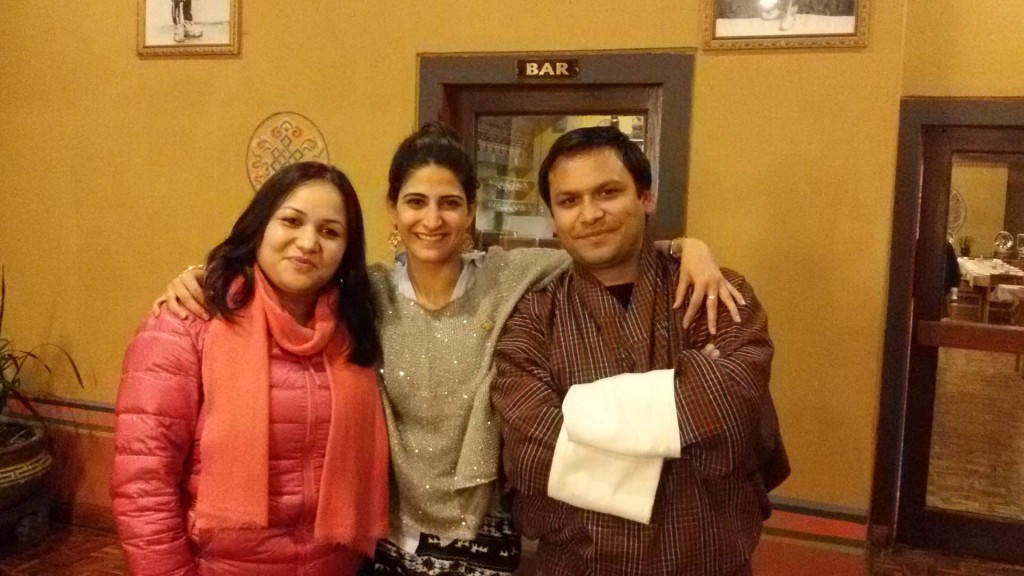 Bhutan Travel with Ideal Travel Creations